Style & Power Combine Behind the Wheel of the New Nissan Sentra
The Nissan Sentra is said to provide a "bolder ride through life." Indeed, the Nissan Sentra is one of the most well-regarded sedans in its class in Red Bank. Cited for its performance, safety, and its interior and exterior features, the Nissan Sentra is quickly emerging as an industry leader in the automotive world.
Nissan Sentra Performance
The Nissan Sentra is a true leader when it comes to performance and associated features. The Nissan Sentra has a larger 2.0-liter, four-cylinder engine. Because of its design, the Nissan Sentra delivers 20% more power and a fuel-efficient EPA-estimated 39 miles-per-gallon on the highway.
Safety Precautions
The safety features on the Nissan Sentra include automatic emergency braking with pedestrian detection and automatic rear braking. Safety features on the Nissan Sentra also include blind-spot warning and rear cross-traffic alert.
Exterior Style
The Nissan Sentra has a vibrant, bold design. This includes dynamic colors and a sleek exterior facade. Because of its sterling styling, the Nissan Sentra readily stands out from the rest of the pack. The exterior comes complete with highly functional, eye-catching front and rear taillights.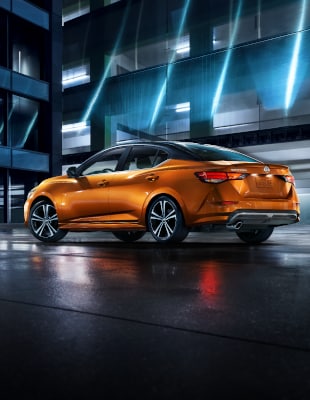 Comfortable Interior Features
The Nissan Sentra is renowned for its comfortable interior which features include dual-zone automatic temperature control and seats made from high-quality materials.  Additional features include Apple CarPlay, Android Auto, and Nissan standard Safety Shield 360.
Test Drive the Nissan Sentra Today in Red Bank
If you'd like to learn more about the Nissan Sentra and see it up close, make the trip over to our Red Bank Nissan dealership. We can arrange a test drive in a new Nissan Sentra for you, and our team can help answer any questions that you might have We look forward to meeting you!